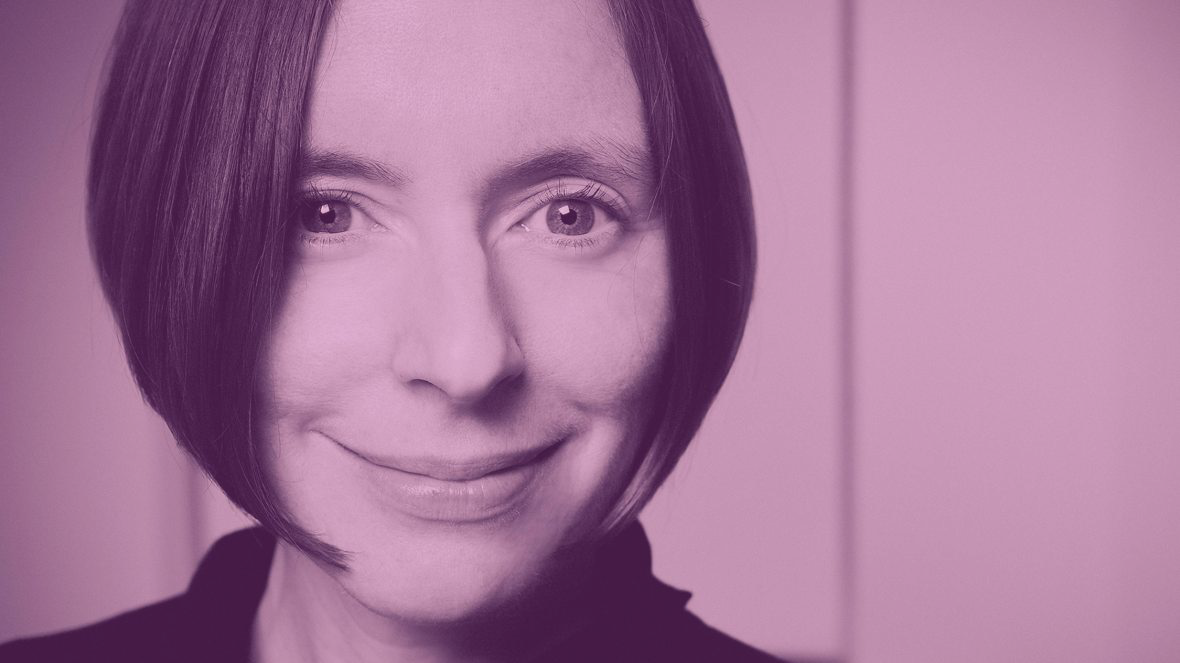 This is our open letter to the organisers of the Women's Liberation at 50 Conference. We stand in solidarity with Professor Selina Todd and against the no platforming of feminists and academics.
It was emailed on Wednesday 4th March with over 500 signatures, collected in just over two days. We now have over 600 signatures and will continue to add names to this page as more people sign. You can add your name – or your group or organisation's name – using this link: https://forms.gle/FJC37LSsfPpxYvey8
---
Dear Sue O'Sullivan, Tracy Walsh, Cathy Augustine and other organisers of the Women's Liberation at Fifty conference.
We would like to thank you for putting on Women's Liberation at Fifty, which must have involved a lot of (likely unremunerated) work, and which we recognise as having great value for the continuing women's movement of today. We understand that you were put in the difficult position of having to make important decisions at a very late stage, following demands from some of the billed speakers that Professor Selina Todd be removed from the programme.
However, we believe your decision to comply with threats of non attendance, should Professor Todd not be redacted from the program, was the wrong decision and antithetical to the spirit and principles of women's liberation.
Not only has Professor Todd made an immensely valuable contribution to working class women's history over her several decades in academia, she was also instrumental in helping to organise the conference itself. It would seem a dereliction of feminist support and solidarity to fail to defend Professor Todd against baseless smears from those who oppose women's fight to defend our legally enshrined sex based rights. Removing Professor Todd's speaking slot from the event program lends credence to such attacks. Moreover, this incident has taken place within a context of continuing harassment, intimidation, bullying and male physical assaults on women who wish to maintain women's sex based rights including upholding the 2010 Equality Act exemptions, i.e: women's right to single sex spaces, services and sports. It is significant to note that the Suffragettes faced a similarly hostile climate from men and the population at large, in their battle to win women the right to vote.
In the light of the reality of violence and threats of violence against politically active women we believe that Lola Olufemi's statement contributed directly to the misinformation and dehumanisation that inevitably results in intimidation and harassment of women across society.
It was notable that the Women's Liberation at Fifty conference did not choose to focus on the current anti feminist backlash. It is unacceptable that it contributed to it. We wonder why Professor Selina Todd was told not to speak, yet her accuser was afforded that right even in her absence? We believe that in reading Lola's statement, you allowed your platform to be used to defame Professor Todd and another feminist organisation. No right of reply was given. In asking Professor Todd not to speak you further legitimised the defamatory claims that were made against her.
We kindly suggest that you consider issuing a statement of apology and offering those defamed a right of reply. We are keen to see the videos of the event, please let us know if you plan to publish them?
We hope you will receive this email in the spirit in which it is intended, that of invitation to thoughtful reflection on the points raised. We would love to see you run events in the future that uphold the rights of speakers to voice a range of feminist concerns and be taken in good faith to encourage respectful and fact based debate and analysis. If only certain women's voices can be heard, i.e those sanctioned as safe and palatable to the current male supremacist powers-that-be, we have no hope of progressing towards a true women's liberation from the patriarchy.
Sincerely, in sisterhood
ReSisters United and those named below:
---
(To add your name, please use this form: https://forms.gle/FJC37LSsfPpxYvey8)
Signed:
Helena Coates
Amanda Bickerton, Historian
Kath Ball
Fenella Madison
Sofia Simonson
Jo Bartosch, journalist
Elle Newton
Cllr Louise Paine, Let A Woman Speak, Cornwall Resisters
Dr Lesley Semmens, Retired University Senior Lecturer
Dr Michael Biggs, Department of Sociology, University of Oxford
Denise Kilpatrick
Jo Priest
Liane Timmermann, GetTheLOutUK activist group
Kym Barlow
MS Denise Sumpter, PhD student Birkbeck College London
J Gourley
Steph Benn
Gerry Holloway, Retired Senior Lecturer University of Sussex
Louise Bond
Carol Angharad, Retired. Labour Party member
Ian Bennett, Linguist & Educator
Amy Desir
Karen Varley
Margaret Hallah
Bronwen Davies
Lily Maynard, Writer
Annie Thomas Bristol, Retired teacher
Sue Quinn Aziz
Dr Laetitia Pichevin-Harrison, Senior researcher University of Edinburgh
Sara Stewart, Women's Rights activist since the 1970's
Marina Pepper
Helen Rogers, Historian and Lecturer in Nineteenth Century Studies, Liverpool John Moores University
Maya Alaplaya
Ali Ceesay
Tracey Smith, Co-Founder Labour Women's Declaration
Louisa-Jane Pollard, Midwife.
Dr. Robin E. Parks
Jen Jackson, Nonprofit Executive Director
Rebecca Pennington
Isobel Montgomery
Graham Linehan
Jane Ayres, Labour Women's Declaration
Patricia Fraser
Tamsin Evans, Teacher
Bronwen Evans, Ceredigion Labour Party
Kay Warner
Charlotte Edwards
Clare Crestani
Debbie Rushton
Kate Bentley
Eleanor W
Cheryl Buswell, Retired registered nurse
Debbie Waldon
Sonya Andermahr
Jan Maddock – Feminist for 45 years
Kaye M Mcintosh
Movern Magari
Dr Diane Brewster, Lecturer (Retired)
Sara Reid
Bernadette O Malley
Clare Maguire
Rachel Edney
Ruth Dineen, Higher Education Academy Teaching Associate
Rebecca Brueton
Grace King
Sarah Tanburn, Writer
Paula Gibbons
Rosie Scott
Anni Tracy
Kate Styles
Janine Pyke
Deborah Evans
Lynda Heitzman
Sue Lent, Councillor
Clare Edison
Anne Bevan, Tired old woman
J Spencer
Katherine Louise
Dani Aherns
Kathy Augustine
Rachel Rooney
Soreh Levy
Helen Saxby
Becky Vaughan
Susan Millership
Stephanie Davies-Arai
Debbie Mead
Janee Sa
Fenella Maddison
Jo Campbell
Rachel King
A Frank
Eileen Clarke
Clare Phillipson
Elisabeth Jolly, Teacher
Michelle Villmer
Jennifer Smith, I am particularly concerned because while I accept that Exeter College was the host and not the organiser of the event, as a student that attended the college their refusal to deplore the treatment of Professor Todd is shameful.
Emma Robertson, Healthcare Support Worker
Kate Russell
Jennifer Milligan, Librarian
Claire Gibbs
Mara Singer
Carmen McAteer
Sara White
S M Thorne
Ann Fuller
Leighanna Marie Egan, Musician
Brynne Stultz
Brian Wibecan
Stacey Fleetwood, Mother of young girls
Parker Wolf
Jade Skinner
Ann Moran
Elizabeth Pitt
Alison Simmkns
Sheila Franklin
Roxanne Pitteway, Lecturer
Stella Bird
Rebecca Arthur, RadFem and mother of sons
Bev White
Liz Proudfoot
Melinda Matthews
Cheryl Angle
Tanya Carter, Spokeswomen for Safe Schools Alliance UK
Michaela-Clare Addison
Gail Sawyer
Lisa Proctor
Ashley Hastings, Makeup consultant
Mo Mcrae
Jay Newport, Supporter of Women's Place
Carolyn Skelton, MA graduate of Goldsmiths College, London
Jessica Fenn-Samuelsen, Trade Unionist
Karen Broady
Lynne Anderson
Rebecca Hussain
Alice Bondi, Retired psychotherapist
Steve Veal
Amanda Kennedy, Writer
Belle Doyle
Annie McDowall
Dawn Gibbs
Ann Sinnott, Director, Authentic Equity Alliance
Lucy
Skylar Gwynn, In solidarity from the US.
Shernaz Dinshaw
Kathryn Pope, Executive Coach
Kaye McIntosh, Editor
Beryl Flatley, Deputy Headteacher
Annmarie Hughes, Senior lecturer; University of Glasgow
Jacky Holyoake
Louise Irvine
Deni Sevenoaks, Lifelong Activist Feminist
Sharon Jenkins
Bernadette Devereux, Registered nurse
Samira Abdi, Accountant
Tracey Fawcett
Susie Cottee
Guffi Chohdri
Holly Brewer
Anne Butler
Sophia Dean, Adult Human Female
Gillean Payge
Fiona Tresidder
Georgia Faloone
Lois Owen
Alison Wren , Retired teacher, NEU member, women's officer Bristol East CLP
ML Hitchcock Unison
Sue Davis
Katharine Knight , Student, Oxford University
Rose Reeve
Susan Tollerfield
Sandra Smith
Lynne Armstrong
Suki Akhona, Women Make Glasgow
A.R Hitchcock
Margaret Hinchcliffe
Helan McMahon
Karolina Krinickaite
N Melville
Victoria Jones
Abigail Rowland, Teacher and Writer
Max Maxfield , Mental health practitioner
Jacqueline O'Connell
Amoreena Bell
Belstaffie, UK Radical Feminist writer/activist. Sociologist. Retired Probation Officer.
Jenny Shepherd
David Rowland, Retired Nurse
Dr Amanda MacLean
Mary Morrissey , Associate Professor in Early Modern English Literature
Stephen Low, socialist
Laura Corballis
Pam Isherwood
A Haynes
Lesley Kay, Consultant
Lesley.M
Elizabeth Turner
Deb Swinney
Natalie Rowley
Lynne Caffrey
Helen Jackson, Women's Officer, Islwyn CLP
Marian McCormack
Reeta K
Rebecca Liebman
Holly Sutherland, Newcastle Central CLP Chair
Karen Austin
Andrew Hobbs
Michael Herbert, Historian
Mari Hardy, Concerned citizen
Linda laBonte-Hurst, Director of scenic construction company
Verna Kilburn, Retired University Tutor
Cathy Falconer
Bryan Fitzpatrick , Credit Manager
Carole Shepherd, Retired Head of Science
Gill Hughes, Retired. Labour Party Member. Feminist.
Nancy Shaw, Canada
Moyra Jean
Sarah Crofts
Miriam Osner
Phoebe Fuller, Peterborough CLP, Unite
Poopy McButt, Assistant Manager
Laura Ings Self
Detroit Medora (USA)
Gerry Robinson
Peigi Coyle, Nurse
Lauren Hamstead
Chalceus Maxon, Eligibility worker
Kelly Crockett
Mandy Vere
Tina Johnston
Frankie Lawrence (MA), Retired
Gill Williams
Margaret McCarroll
Yvonne Buck, Old angry woman
Glenn Morris, Registered Nurse
Maria Queijeiro , teacher
Josephine Liptrott
Jo Gaylor
Helen Cameron , Retired social worker
Kate Wright, Retired
Joy Saunders
Ian Saunders
Miriam Richards
Fatima Seidel, Engineer
Samantha Coleman, Mother.& grandmother. WPUK supporter
Jillian McCormick
Shelagh Corker, Safe Schools Alliance UK
Laura Holt, Mother. Wife. Teacher.
M. Paldi
David Edwards
Caz Grant, Woman, adult human female
Jennifer Lee
Csilla Florian
Diana L Jenner
Tiffany Richardson
Rebecca Ford
J Maas
Lierre Keith, writer
Carol Murray, Retired Lecturer
Linda Daniel
Chalceus Maxon , Eligibility worker
Stephanie Free, Linguist
Esther Giles
Nanette De Beer
Joanne Deveney, Solicitor
Janice Williams, Chair, OBJECT
Bronwen Salter-Murison
Helen Bailey
Carole Gillard
Dr Georgina Toye, Biomedical scientist
Diane Jones, Adult Human Female
Sheila Spencer
Hugh Clough
Susan Farenden
Louise Ledwith
Marjorie Caw
Tamsin Cuthbertson, Mother and carer
Elle Powers
M. T. Turvey
David Brooks
Annie Gwillym Walker
Ann West, Carer
Nia Wyn Lloyd, Unison member
Suan Hodgkinson
Vicki Vass
Vera Kilshaw, Librarian
Fiona Ryan, Transgender rights activist
Nick Brannan
Anna Henderson, Educator
Kelly Power, PhD student, History
Christine McLaughlin
Jenny Webber
Dawn Susan
Anna Walker
Julie Glendenning
Jenny Ross
Rev. Kellyann Conway
Sarah Kerr
Emma MacLeod
Jocelyn Gaskell
Elizabeth Smith, Psychotherapist
Frances Davidson
Fiona English
Elaine Twining
Mel Henderson
Dionne Kennedy
Jayne Adamson
Jean Minshull
Deborah Twigger
Julian Vigo, PhD, Independent scholar, researcher and journalist
Jenifer Lavery
Cathy Boardman
Joanne Rigby
Lynne Wainwright , PhD Student
Diana de Araujo Silveira
Amy Anderson
Dr Janette Martin, University of Manchester
Rebecca Harrison
Nina Murden
Liz Martin
Tara Wettrich
Charlotte Thorne
H Parham
Dr B Reay, Retired hospital doctor
Leanne B
Rebecca Smith
Emma Hill
Elizabeth Curthoys
Rebekah Wershbale, various groups
S Stafford
Eilis Ni Fharrachair
Sue Fletcher
Kathryn Willgress
Kate Rhys
Irantzu Cruz
Helen Skinner
Jenni Hancock
Andrea Hall
Kate Williams
Liz Clothier
Gaia Haines
Jill Nesbitt
Cathy Devine, Independent Researcher
Stacey O'Brien
Liz
Lynn Shone
Francis Harris, Journalist
Charlie Dacke
Ian McNee, IT Worker in HE & Political Education Officer for Wolverhampton South West Labour Party
Pam Finch
Helen Cunningham
Nathalie Houle, Nurse, mother
Shanthie Wild., Care worker. Member of Unison & Labour Party.
Shirley Roper, Midwife (ret)
Catherine Dawson
David Wootton, Professor of History, University of York
Bernadette Hyland, Socialist feminist/trade unionist
Jane Loe, Retired teacher
Emma Lewis
Jo Ill, Labour Party member, Unite Union.
Patricia Mellor , Retired
Julie Bindel, Journalist
Tammy Sandven
Natasha Grange
Carole Leslie
Sarah Pedersen, Professor
Diane Holyoak
Janet Granger
J M Collins
Peter Martin
Elizabeth White
Helen Soutar
Deborah Evans, Solicitor
Deborah Ryan, Labour Affiliate Member
Máire Ní Chathmhaoil
Kate McEwzn
Lin Harwood, retired
Ruth Todd, retired
Katie Alcock, Senior Lecturer, Lancaster University
Gill Kenealy
Pippa Booth
Jill McKenna, Retired University lecturer
Ruth Lavery
Stephanie Davies-Arai, Advocate, feminist and founder of Transgender Trend
Nicole Jones
Ruth Serwotka , Co-founder WPUK
Joyce Ferry
Stefanie Bode, Clinical psychologist
Pamela Craine
Clare Davies
Jayne Llewellyn
Hazel Winter
Anne Phipps
Lisa Markham, Sheffield Feminist Network
Terry Hobday, Therapist
Professor Michele Moore
Fiona Cosson
Delyth Rennie, Social Worker, MSc Psychology
Ian Gwinn
Jane Austen Mangam, Admin worker
Hazel Pegg, Green Party Executive Committee Member
Anne McGorman, Social work support worker
Anne McCuish, Probation officer
Val Stevenson, Retired teacher
Margaret Egrot
Victoria Rea, Archivist
Kerryann Lund
Helen Steel
Y Forster, Teacher
Annemarie McAllister, Senior Research Fellow in History
Ruth Conlock, Labour Party Women's Declaration
Katie Boyle
Suzanne Kimm
Monika Neall
Ursula Bright
Dawne Brown, Retired
Sonya Douglas Hughes , Artist
Rosemary Mackenzie
Magenta Wise, Artist/Writer
Sheila Wallis, Artist
Anne B. Hansen , Consultant
Freddie Brougham, Yoga Teacher
Anita Bennett, Chair, Rescare, for families affected by learning disabilities.
Hugh Meechan
Hazel Tarragon
Gillian Gott. Stop siding with the misogynists., Teacher
Deborah McIntyre
Suzan Sevgi
Annie Bishop, Advocate
Shereen Benjamin, Senior Lecturer in Primary Education, University of Edinburgh
Mitzi Stone, just another woman who cares, not associated with anyone here
Brian Morris, Health Care Worker
Mildred Pyke
Emma Hynes , Staff Nurse
Linda Oubridge.
Nina Power, writer
Darina Roche -Kiang., Artist/Teacher.
Emma Hilton
Louise Kay
April Neault, Lover of Dogs
Noelle Martin, Software engineer
Ali Bee, Singer songwriter
Jean Hatton , Senior lecturer
Dr Mary Chadwick
Jan Oliver
Robine, Tech developer
Pilgrim Tucker
Sarah Johnson, Cambridge
Vicky Miller , Teacher
Hilde Lenoir, Woman (as in woman, with womb since birth)
Victoria Smith
Nuria Muíña García, Feminist.
Andrea Shemwell
Mary R. Vogt
Joy Ditchburn , Mental health nurse
Claudia Sorin , Vice Chair Dorchester Branch Labour Party
­Orla Ní Chomhraí, (living in Ireland), B.A., MPhil.
Amanda Perrin
Aiden Nash
Genevieve Morgan
Rachel Hardy
Gwenan Richards
Aylish Tate
Lacy Schnieders , Marketing Manager
Laura Williams
Vicky Drew
Caterina
Bonny Lees
Ellen Grogan
Judith Dods
Jessica Newbold
Juliet Pleming, Mature Student
Pauline Inwood
Caroline Horne
Lisa Ward
Shirley MacWilliam
Neti Blackwell
Marieke Bos
Jen Gill
Chia Moan
Jo Masheder, IDVA
Alison Drury
Rachel Bridgeman, Staff Nurse
Karen Kruzycka, QMUL UCU
Judith Suissa, Professor of Philosophy of Education, UCL Institute of Education
Sharon Perry
Geraldine Halpin
Helen Raynor
Caroline McCready, Teacher
Gary Kavanagh , Scientist
Ed Drain — Anti-Human-Trafficking Activists
Miriam Yagud, Caretaker/Gardener Unite member
Dee Sheehan
Stella Foster
Fatina Liza
Michelle Belden, Librarian
Jessica Bahr, Coach
Thain Parnell, Feminist journalist and activist
Helen Watts
Sarah Cummings
Maria Warren
Tracy Woodley
Sherri Ingrey, retired lawyer
Natasha Wood
Lynn Alderson
Lydia Morris-Jones
Heidi Emakume, Artist
Hannah Newton
Isabel Mitchell
Ruth Sinclair
Susan Jarman, Retired Midwife
Jean Cross
Jennifer Smith
Susan Jarman, Retired Midwife
Chelle Bloom
Deborah Holland
Hope Liebersohn, retired
Professor Eleanor Gordon
CJ Smith, charity worker
Anna Morvern, BA(Hons), MA
Eleanor Hill
M Parker
Debbie Rushton
Cherry Austin
Sarah Hendy, Learning Support Assistant
Hugh Esco
S Hardwick, Retired
Laura Lance
Jillian McCormick
Christopher Reason, Scriptwriter
Jayden Walker
Jill Mclean
Malvina Kuri, Lawyer
Lynne Patterson, Bristol West CLP
Claire Jones
Beatrix Campbell
Sarah Jones
Dr Ilaria Meliconi, Publisher
Trina Budge Co-founder, For Women Scotland
Melissa Kramer
Susan Clark
Mabel Frances, Social Scientist
Julia Marshall
Lindsey Johnson
Susan Harris, Secondary school teacher
Jessica Evans
Dr Diana Parkin, Equality consultant
Megan Mackin
C G Lyons
Sheila Cochrane
Frances Nelson
Katherine Aiken
Naomi Coutts
Yvonne Sanders, woman
Eva Hartley
Liz Humphreys
Mary Dolson
Dr. Geraldine Hammersley, Retired Principal Lecturer
Valerie J Bernham
Khairoun Abji
Erika Beck
Rosemary Curtis, Labour Party member
Melinda McMullan
Jess Rose
Dr. Marian Rutigliano, Physician
Victoria Minetta
Brigitte White Rice
Lynn Massey-Davis, Teacher
Sheila Jones
Vanessa McCulloch, Teacher
Amanda Shaw
Tracy Parvin, Senior lecturer Primary Education Canterbury Christ Church University
Kirsten Murray
Claire Sumner
Janet Thomas, Refuge Worker
Belen Wilson
Serena Arif , Operations Director
Jacqueline Bale
Sue Rason horrified by this … , Retired Specialist Nurse Manager & University Lecturer
Bea Jaspert
Cllr Samantha Charles
Ardella Jones, writer and lecturer
Rebecca van tassell , Mother
Andreia Nobre, Journalist/Writer
Eugenia Rodrigues, Journalist
C Ntuli
Alicia Nowak, Librarian
Dr Angela Dixon, GP
Hilly Horton-Parkins, Adult Human Female
Liz Garland, Artist
Gina Burton, Home maker
Kellie Ziemba
Edward Wynn, Son of Margaret Wynn author of Fatherless Families, a founder of CPAG
Eliza Self
Caroline Murray
Patricia Walls
Angela Neale, 2nd wave feminist & great grandmother
Linda LabonteHurst, Director
Anne Stephens
Jen Swayne, Teacher (retd)
Beth Tichborne , Healthcare worker, PhD student, and Exeter College alumna
Susan Matthews, Honorary Research Fellow
Stuart Gibson
Marie-H Derry, Role model to future generations of females.
Barbara Lapthorn
Angela McDonnell, Counsellor MBACP
Joy Foster
Christine Bergin, Social Worker
Laura Rowe
Fiona Robertson, Adult Human Female
Steven Ferguson, Philosophy Tutor
Michelle McCarthy, Professor of Learning Disabilities, University of Kent
Pamela Hetherington
K Reeve
Penni Blythe, Coach, Speaker, Writer, Creative, Quaker, Labour Party Member
Maureen Cook, Mental health nurse and lesbian feminist
Ruth Sullivan
Jill Nesbitt
Sian Sullivan, University Professor
Natasha Chart, Board chair, Women's Liberation Front
Ruby
Helen Connolly
Samuel Lesage
Risto Juola
Liz Panton, (Past President, MSF Union North East Region)
Angela McDonnell, WOMAN, Counsellor MBACP
Sara Jones
E. Evans
Jo Adams
Dr Victoria Whitworth FSA FSA Scot, Writer
Mairi Cameron
Danielle T.
Edith Pender, Hiom
Lynsey Cochrane IT Project Manager
Nicola Haddon, HCP
Jane
Jude Evans
Sheila Morgan
Eliza Harthope
Jacqueline Dwyer, Nurse
Deirdre O'Neill, Inside Film
Jean Wyldbore, Project Worker, based in Victoria, Australia
S. Scott
Jan Davidson
Tiffany Cowen, www.womenarehuman.com
Hannah Roberts
Organisations and groups
For Women Scotland
Labour Women's Declaration
Conservative Women's Pledge
Women's Equality Party Women's Declaration
Canadian Women's Declaration
Leeds Spinners
OBJECT
FWOC – Feminist Women of Coventry
No Corpo Certo ("On the right body"), Brazilian campaign against transing kids
Wild Woman Writing Club
Brighton ReSisters
Calderdale ReSisters
Cardiff ReSisters
Dorset ReSisters
Ealing ReSisters
Eastbourne ReSisters
Greater Manchester ReSisters
Hackney ReSisters
HEY (Hull and East Riding of Yorkshire) ReSisters
Ireland ReSisters
Kent ReSisters
Lancashire ReSisters
Leeds ReSisters
Liverpool ReSisters
Oxford ReSisters
Richmond & Kingston ReSisters
Shropshire ReSisters
Somerset ReSisters
South London ReSisters
Swansea and Gower ReSisters
West Wales ReSisters
Women of Steel: Sheffield ReSisters
---
Related Links:
Women's Liberation at 50 – the Talk That Should Have Been. By Selina Todd
The text of Selina's talk and her subsequent press release.
Bea Jaspert's response
Worth a read
#IStandWithSelina
Join the debate on Twitter
Ruskin College's tweet in support of Prof. Selina Todd