Our latest blogs:
Open letter in support of Professor Selina Todd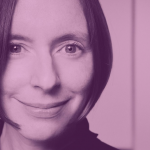 Read our open letter to the organisers of the Women's Liberation at 50 Conference and add your name. We stand in solidarity with Professor Selina Todd and against the no platforming of feminists and academics.
Read more…
Queering Kids, Queering Queer and the Eternal Cis Apology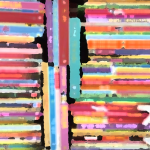 Queering Children's Literature: an evening with Michael Rosen at Goldsmith's University.
It is queerly remarkable that in the hands of academia, a word laden with so much meaning has now been stripped to have none. Read more…
Flushing Female Loo Provision Down The Bog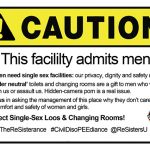 World Toilet Day was a perfect opportunity to highlight the loss of single sex toilet provision that is occurring in the UK, and reclaim the single sex facilities we need, even if only for the day, so ReSisters designed custom stickers in case anyone fancied a spot of #CivilDisoPEEdiance
Read more…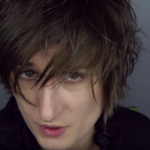 In memory of our sister, Magdalen Berns.
This page is ReSisters United's online memorial to Magdalen Berns, 1983-2019, who sadly died from brain cancer on 13 September 2019. These following messages are dedicated to Magdalen, in love and sisterhood. Rest in power.
Read more…
Greater Manchester ReSisters' Protest at the People's History Museum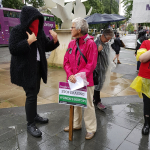 On Saturday, a dozen or so women rocked up at the People's History Museum, placards and megaphone in tow, ready to take the museum up in a literal manner on their invitation to 'come share protests or campaigns important to you.' The strange twist to our 'street' rendering of their 'Protest Lab' exposition, was that it was the museum itself we were there to protest. Read more…
I am a Lesbian and I Protested Pride. Here's why…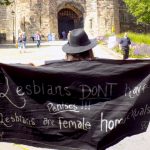 Two years ago, only my closest friends knew I was a lesbian. Last week I was at Lancaster Pride with a megaphone and some friends, loudly protesting lesbophobia in the LGBT community with several dozen teenagers staging a counter protest at us. How did I get here? Read more…
About us:
ReSisters United was formed by women across the UK and Ireland, because we recognized the assault on our hard-won rights and freedoms that gender identity ideology could pose. Resisters United is therefore a feminist movement focused on women´s rights, centering women´s interests and experiences, and for this we make no apology.