March represented a busy couple of days of activism for ReSisters United with multiple actions being held on the Friday 8th March to commemorate International Women's Day 2019 followed by a strong ReSisters presence at the Million Women Rise march through London the following day.
Over 50 women signed up to the 'Visit Your MP' (#askyourmp) event on Friday 8th March, jointly organised by the Scottish ReSisters faction, 'Forwomen.scot'; our first Open Action which encouraged the general public to book or attend appointments with their MP to discuss upholding women and girls' legal right to single sex spaces.
R.U created an easy 'How To' brief including guidance on the law, ideas on how to best present the topic, and posters and print outs of key points to leave behind (or send in, if an in person appointment wasn't possible). Feedback from the event was that MP responses were, in the main, positive and engaged. We strongly/certainly hope those MPs pledging to follow up on our concerns prove faithful in their assurances of standing up for women and girls rights to access EA 2010 Single Sex Exemptions.
Thus far Conservative MP for Monmouth David Davies has been essentially a lone voice of female rights advocacy in the trans debate within Parliament, sponsoring a 'Transgenderism and The War On Women' meeting last March and repeatedly raising issues related to the conflict of the Trans agenda and female rights during Parliament question time. In addition, only around 50 MPs (or staff representatives thereof) attended Fair Play For Women/Transgender Trend/WPUK House Of Commons meeting on how proposed changes to the Gender Recognition Act would impact women's rights back in October.
Therefore it would appear continued pressure and lobbying is necessary to convince our political representatives to find the backbone to speak out for women and girls against the wrath of a bullying and powerful Trans-lobby. If you missed your chance to participate in this particular action, it is still not too late to do your bit!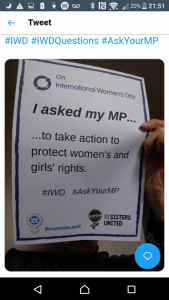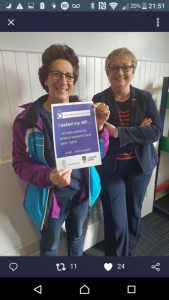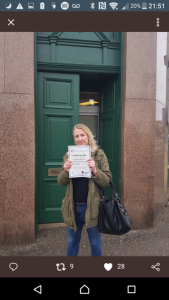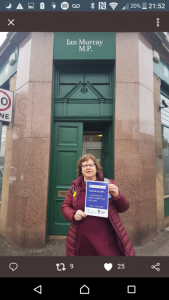 Meanwhile, across the waters Ireland ReSisters were busy taking Twitter to task for their appallingly biased and misogynistic treatment of gender critical feminists, which has culminated in bans for around 90 feminists so far. Prominent Canadian Radical Feminist Megan Murphy is currently pursuing a case to sue Twitter over her permanent ejection from the platform for 'misgendering' a trans-activist who is lobbying to dismantle Vancouver Rape Crisis's women only policies, despite the Twitter regulation policing use of preferred pronouns only coming into play after Murphy had published the offending statuses.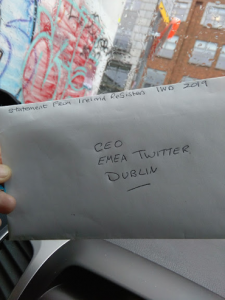 The protest was held at the Dublin based headquarters for Twitter Europe, Middle East and Africa. Members of the group attempted to leave the below statement calling on the CEO of Twitter to take action to end the silencing of feminist voices on the platform, but were informed accepting said statement at front desk contravened policy (it was subsequently posted the same day.)
To: CEO, EMEA Twitter, Dublin

From: IrelandReSisters (irelandresisters@gmail.com)

Date: 8th March 2019

Women are being bullied, silenced and intimidated on Twitter. The protections that are supposed to be in place on your platform are not offered to feminists who are fighting for the rights of women and girls. While countless incidents of men threatening to punch, stomp on and rape women have gone unchallenged by you, women have been banned for stating facts.

Women have the right to live free from fear, from violence, from threats and intimidation. Rather than helping to bring this about, Twitter has become part of the problem. The institutionalised misogyny is there for all to see.

Women need sex based protections. These have been hard won and we will not stand by while Twitter helps to dismantle the rights of women and girls.

Lesbians have endured men's violence and scorn for millennia. Now they are being gaslighted into accepting men as sexual partners. Same sex attraction is not transphobic and to say so exposes the innate homophobia that appears to be so prevalent within your organisation.

We call on Twitter to:

Cease and desist the persecution of women.

To deal fairly and in a transparent manner with all disputes.

To allow feminists to speak about the issues that concern us without interference and intimidation.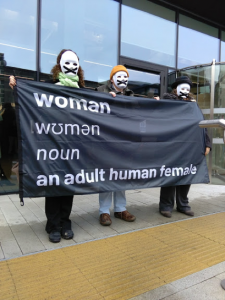 Outside the building, Ireland ReSisters unfurled an 'Adult Human Female' banner and donned masks to represent the silencing of feminists, which attracted the attention of many passers-by over the course of several hours.
Over on Twitter, Ireland ReSisters received massive support and messages of gratitude for standing up for women's speech against the machinations of corporate Social media Thought Policing.
A third stunt, which created a buzz on Twitter that same day was the #perfectforstonewall action. Although a non-official ReSisters project, several R.U members were involved.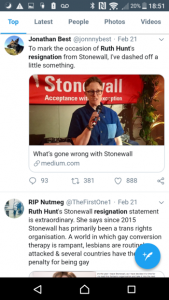 Ruth Hunt's notice of resignation was previously greeted on Twitter with outpourings of condemnation regarding the direction in which she'd led Stonewall over her 5 year term as Chief Executive. Criticism focused particularly on the harms the organisation has perpetuated against lesbians in allowing the Translobby to co-opt and colonise an institution originally set up to promote the civil rights and societal acceptance of homosexuals, in the service of pushing an anti-science and homosexual erasing Gender Identity Ideology on children and the public at large.
Job applications for the 'Head of Policy,' position at Stonewall, under advertisement since Hunt's announcement, popped up over the platform throughout Friday from a motley crew of characters of ill repute including: Alan Partridge, The Child Catcher from Chitty Chitty Bang Bang and Sauron from Lord of The Rings. The submissions, which were also sent directly to Stonewall recruitment, aimed to highlight widely felt anger over the betrayal of women, lesbians and children by Britain's most prominent LBGT organisation.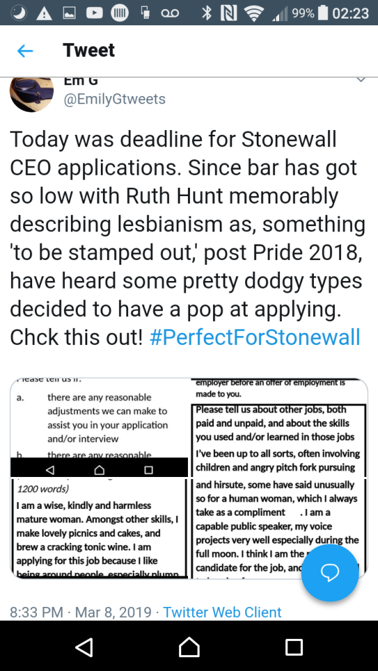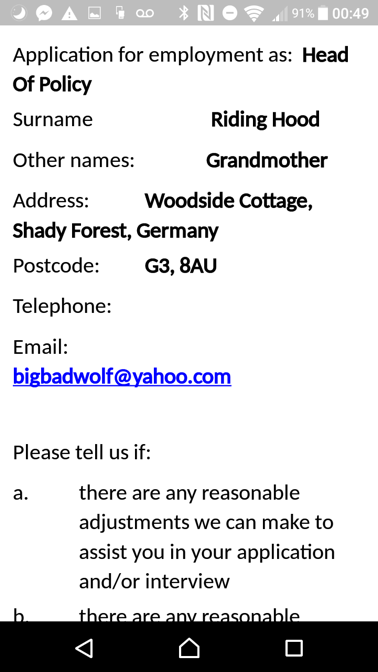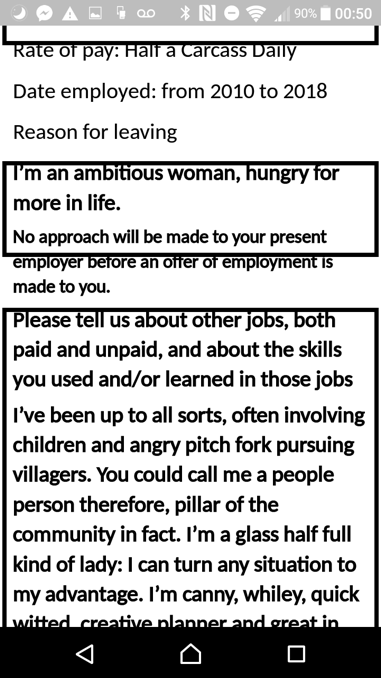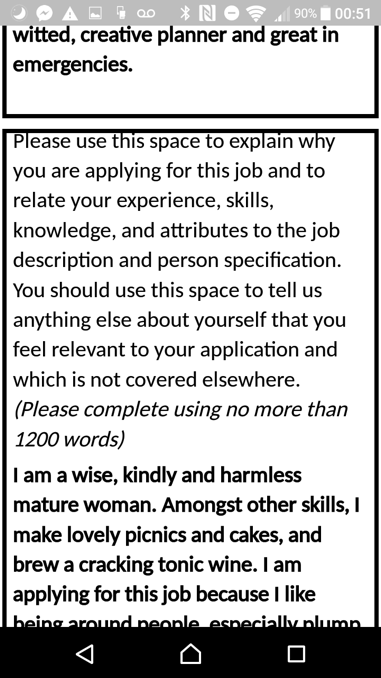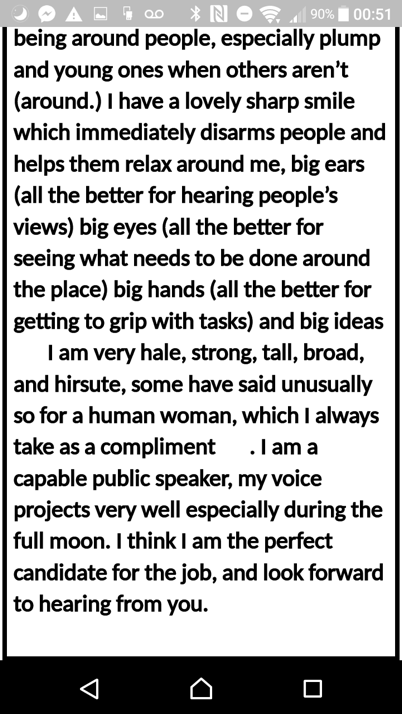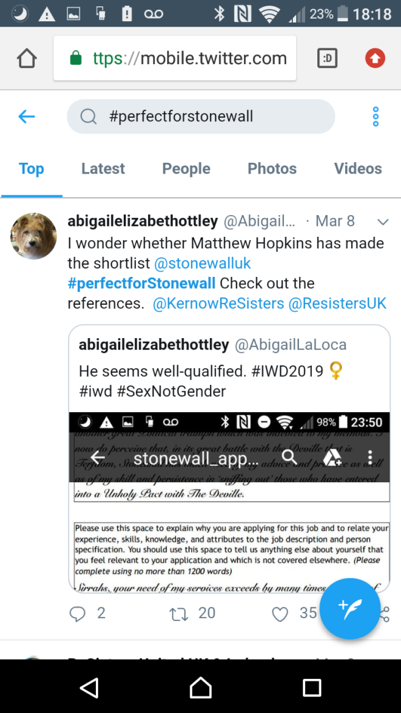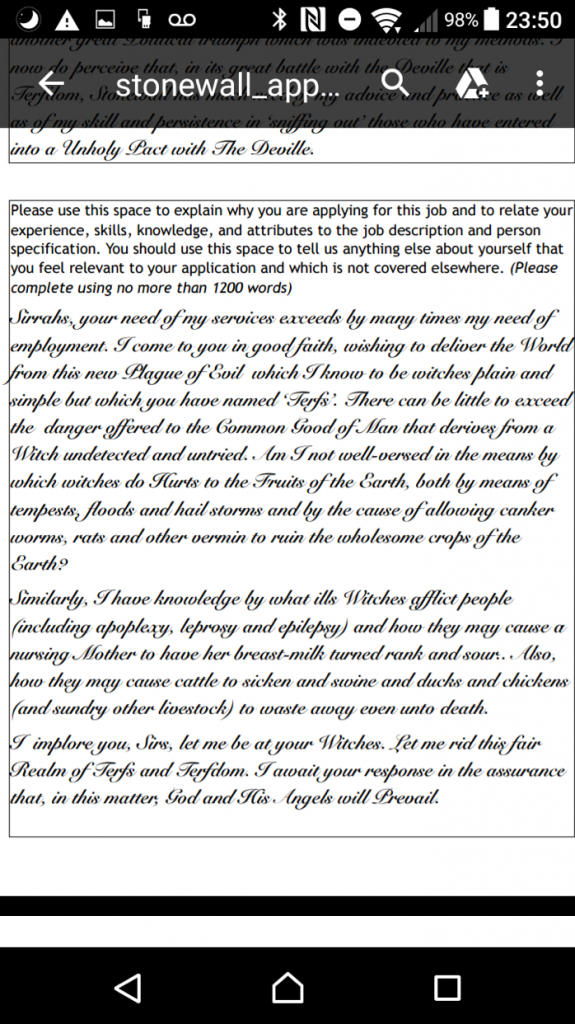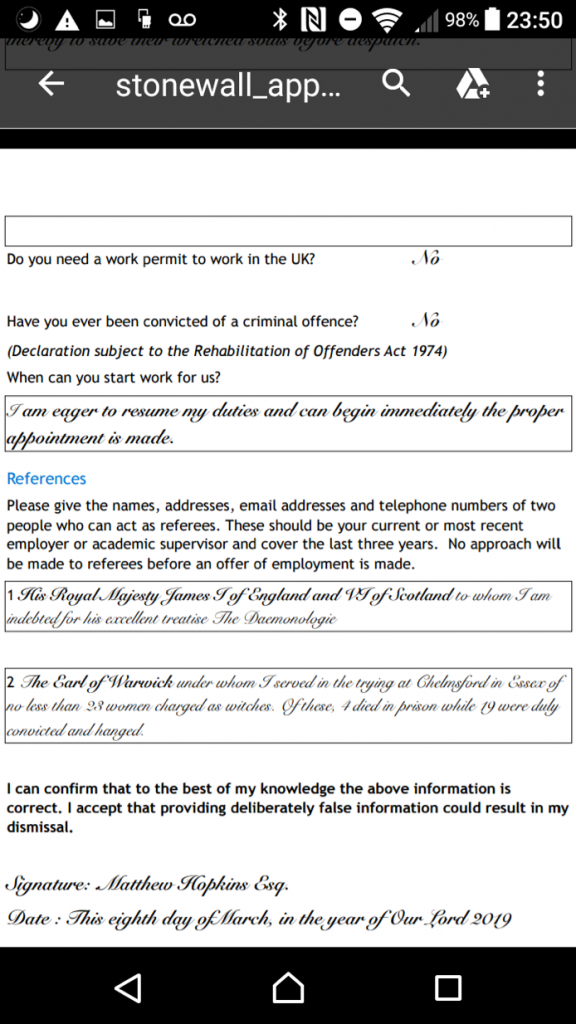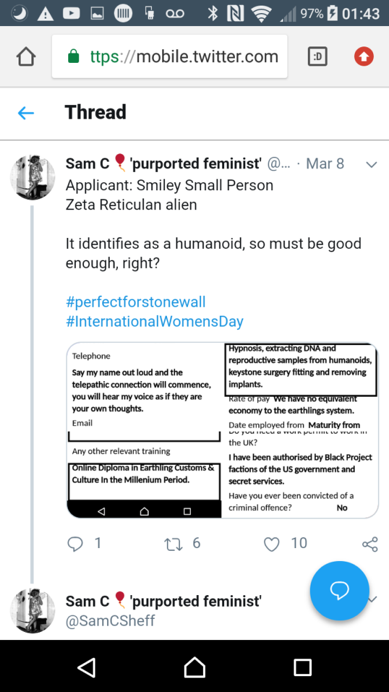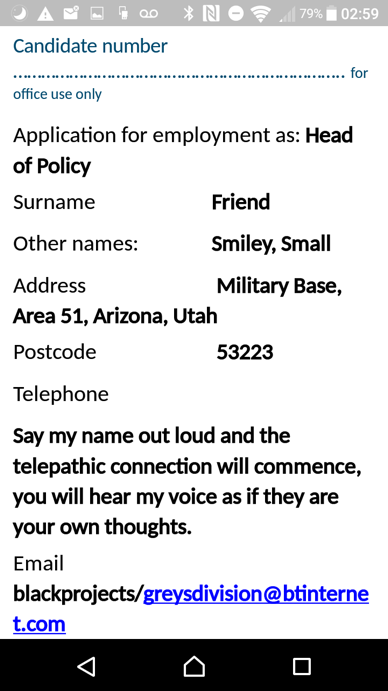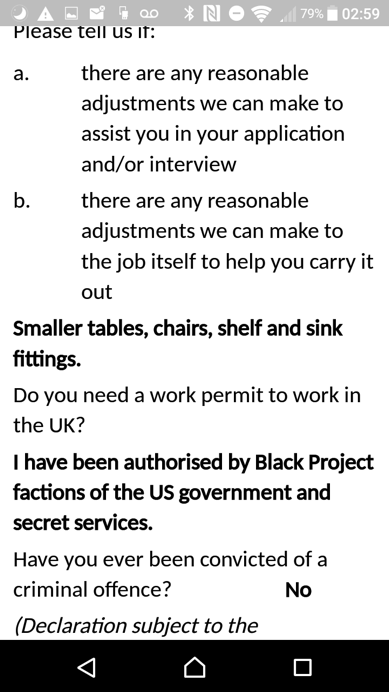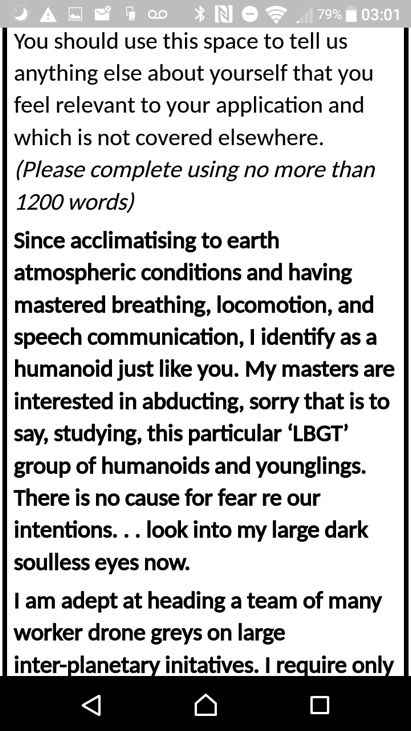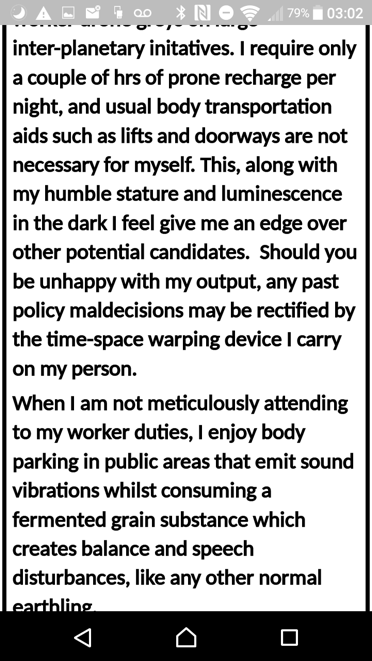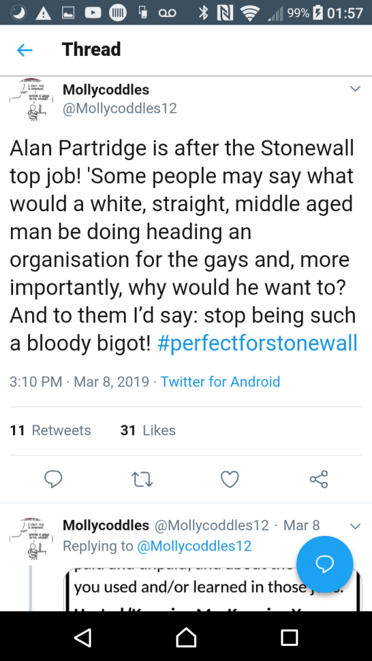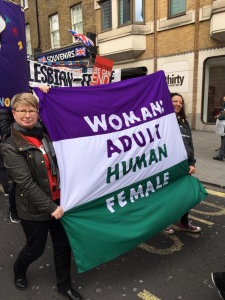 The following day on Saturday 9th, ReSisters from across the country headed South to join the Million Women Rise march in London, carrying an assortment of striking banners and placards emblazoned with defiant messages of female strength and solidarity.
Members reported feeling buoyed and uplifted following the well attended and peaceful event, during which new face to face connections were forged and chants of, 'adult human female' resounded. One Leeds ReSisters member, Debs, commented, 'it was lovely. I went last year, and the GC (gender critical) presence was there but much smaller and more scattered through the whole crowd. This year there were loads more women.' Ellie from South London Resisters added, 'it was amazing. . . last year the GC women were scattered. Also we were scared of getting attacked. It seemed more hostile. This year was surprisingly radical. Something has shifted. It really felt different. The atmosphere and the mood were different. It was definitely a more Radfem march. . . Oh and also loved the drums music. It was a proper rallying cry. Women were angry and proud of it.'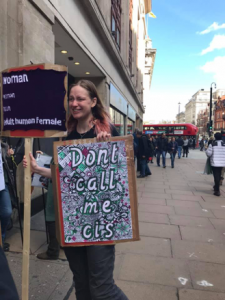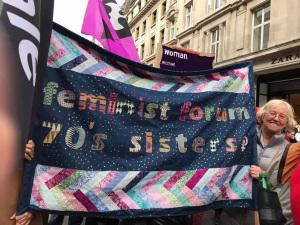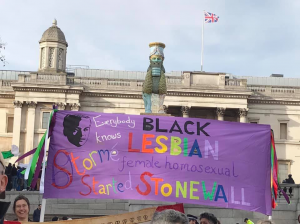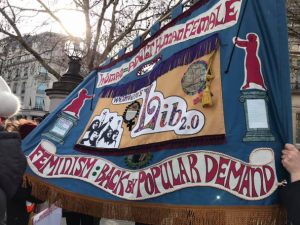 Over the ensuing days ideas were raised in the ReSisters Covens about working towards a bigger and better ReSisters presence at the 2020 march, so watch this space re next year's event ☺